Over the past 16+ years, our 3 kids have tried their share of organized sports:  t-ball, basketball, soccer, lacrosse, volleyball, swimming, football, tennis, golf, and karate, and I am probably missing something.  For the most part, these have been great experiences for eveyone involved.  But when there have been disappointments, most have had nothing to do with winning or losing; most have involved playing time.  That's probably not a big surprise–playing time is often the hottest topic among parents on the sidelines. 
I have seen this from both sides, as a parent and as a coach.  I have enjoyed coaching t-ball, basketball, soccer, and volleyball for my kids' rec leagues; 10 seasons of varsity high school volleyball; 5 seasons of club volleyball; and even 1 spring of "high school developmental golf."  (For the record, I am fully qualified to teach bad golf….)
So WHAT'S THE SOLUTION?  Should everyone play the same amount?  Didn't we all pay the same fees?  Should the better players play more?  Doesn't the coach want to WIN?! 
As I see it, the deciding factor is simple:  Did each player join the team by simply signing up, or were the players selected through tryouts?
For this discussion, let's assume that each player comes to practice regularly, behaves well, and gives a reasonable effort.
If everyone landed on the team just by registering, playing time should be 100% equal.  And to clarify, an evaluation to determine WHICH team a player will be on is not the same as a tryout to determine WHETHER the player will make a team at all.  If registration form + check = you're on the team, then I expect playing time to be evenly distributed.
I'll admit that I take pride in coaching rec league teams this way….developing a steady rotation to balance playing time.  Personally, I do not believe going undefeated in 6 year old micro soccer or playing all 4 quarters of 7 year old basketball is a defining experience for a child long-term; but I have seen firsthand that kids can be bitterly disappointed when they sit on the sidelines feeling left out, sometimes even walking away from particular sports for good.  And if my kid happens to be one of the best players (which has happened now and then), I understand that (s)he should have the same ratio of playing/bench time as the less-skilled players (which has also described my child at other times). 
But if there is a tryout, parents and players need to understand that the team/league/etc. is competitive by its very nature.  If you have to perform in order to earn a place on the team, doesn't it make sense that the coaches will judge your performance to determine who plays, and when?
So does this mean a travel team coach can reasonably play some kids 100% while others sit the bench?  In my opinion, NO.  As a parent, I understand playing time will not be equal, but for $500-$2000 per season, I expect my son/daughter to have opportunities to play.  And as a coach, I believe that I have to be able to get EVERY child on the field or court at least 1/3 of the time.  If that is difficult, either I should not have selected him/her at the tryout or I am not doing my job to help that child develop the skils (s)he needs to be successful in the games; either way, (s)he plays.
High school varsity teams are the exception.  There is almost always a competitive tryout process, the cost is usually far less than for a travel team, and at the varsity level winning is a relatively high priority.  For most players, high school varsity will be the highest level they can reasonably achieve, and their senior year may be the last time the play their sport of choice on a team with a coach.  At that point, the days of "no one keeps score and everyone gets a trophy" are over.  But I still believe good coaches look for opportunities to get their weaker players on the court or field, especially when the win is fairly secure.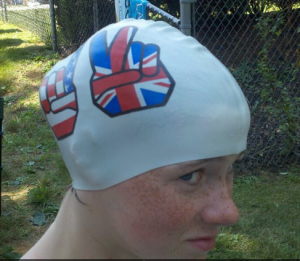 Not too long ago I wrote about playing time as one of the great attractions of swimming.  But millions of kids–including my own–play a wide range of sports in which playing time is an issue.  If you have thoughts on how to manage playing time in the best interests of kids, I invite you to comment below.