(See what I did there?)
I don't expect to look quite like James Bond walking into M's office when I leave the house, but I was raised to believe that a clean, neat appearance is important.  My father worked for almost 50 years in heavy construction, and whether he was an equipment operator (before I was born), a superintendent (when I was a kid), or the head of an entire division (for the last 20 or so years before he retired), he always left the house clean-shaven, with his somewhat limited hair neatly cropped & combed, and wearing sharply pressed clothes.  In fairness, my mother deserves part of the credit for that last part.  Anyway, like my dad, I very rarely even run out to the store on a Saturday morning without shaving and getting my fortunately-much-more-considerable-to-this-point hair under control.
So I was intrigued when I heard about something new this week:  A service called Cravebox is offering a collection of AXE hair styling products for $12, including shipping.  There are 3 AXE 'looks' from which to choose:  spiked, messy, or clean cut.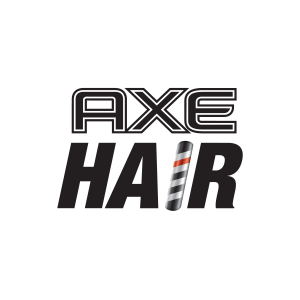 Sounded great, but I had no idea what a Cravebox was.  It turns out Cravebox is "a fun product discovery service that brings you fabulous products in beautiful, themed boxes."   Each Cravebox is designed around a central theme, and includes 4 to 6 specially selected products.  The price is right for trying out something new:  $12-$18 each.  Craveboxes are themed around dozens of categories, such as:
cooking, entertaining, and grilling
kids, babies, and family
home products and home solutions
health, wellness, and beauty
hobbies, pets, arts & crafts
This video explains what the AXE Cravebox is all about:
For anyone, like myself, who is new to Cravebox, it gets even better:  There's a contest.  For information about how to order and about the contest, read on….
To order the AXE Cravebox, click here.
The contest is for new members.
Enter Promo Code AXEMen on the Registration Page.
Don't miss the Promo Code field. It's right next to Zip Code, so don't skip it.  (If you submit without it, there's no going back to add it.)
The first 50 people who order an AXE Hair Styling Cravebox Kit will receive a Credit for a FREE future Cravebox.
If you're not one of the first 50, you have a second chance to win.  Cravebox will also randomly pick 50 other people who purchase an AXE Hair Styling Cravebox Kit to WIN a credit for an upcoming Cravebox.
A few final thoughts that might be helpful:
Joining Cravebox is free.
Quantities are limited, so I would invite you to order today.
You can also join Cravebox online to learn more, rate products, and join the fun with Twitter, Facebook and Blog contests featuring cool prizes!
This is an amazing first: I was compensated to share information contained in this post.  All opinions are my own.